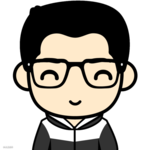 May 26, 2021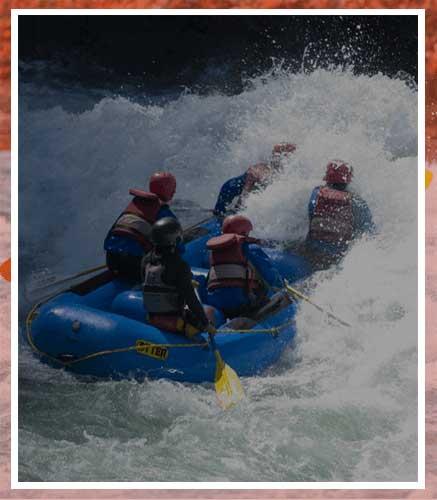 As Rishikesh is the home of yoga so it captivates spiritual-seekers who come to enjoy themselves by meditating, yoga, live in the serene place for few days, and know more about other aspects of Hinduism. The place is very famous because it is considered one of the sacred towns and it is believed that meditation there leads to salvation. Even if there is an increase in several visitors every year, the town's lanes and valleys have their charm and give the best feeling for the visitors, and it is recognized by visitors as a wonderful place to relax in the lap of Mother Nature with less pollution. It has a peaceful, uplifting feel which rejuvenates an individual.
Location Advantage in Rishikesh for River Rafting
Rishikesh is located on the banks of the Ganges River, surrounded by hills on three sides, it is not far from Haridwar in Uttarakhand. If you are planning to spend a holiday in Rishikesh, and try the most adventurous sport I.e., Rishikesh Rafting then to arrive at Rishikesh, you need to go for an overnight train/bus from Delhi to Dehradun or you can also reach Dehradun by Air directly and continue towards Rishikesh, located at 35 KMs, via road. You cannot catch a train from Delhi to Rishikesh because Rishikesh is not connected to Delhi by train. Hence, you might have to take a train to Haridwar railway station which is close to Rishikesh. However, you can also reach Rishikesh from Delhi by a private/hired vehicle, which is considered as fastest way. You can expect to reach Rishikesh is around 5 hours from Delhi by taking a private vehicle. It is recommended to have a road trip when compared with air or train because the road trips allow you to enjoy the nature of the beautiful city.
If you consider taking a road trip to Rishikesh then here are some road distance details:
1)Lucknow to Rishikesh: 550km
2)Ahmedabad to Rishikesh: 1187km
3)Agra to Rishikesh: 418kms
4)Meerut to Rishikesh: 170km
5)Nainital to Rishikesh: 250km
6)Dehradun to Rishikesh: 45km
7)Roorkee to Rishikesh: 50km
8)Jaipur to Rishikesh: 515km
9)Chandigarh to Rishikesh: 222km
You can stay in cottages or resorts or Rishikesh rafting camps which are surrounded by the serene flow of the river Ganga.
Best Time To Visit Rishikesh For Rafting
As Rishikesh is located at the foothills of the Himalayas, it provides a cool environment during the hotter months. Therefore, the most recommended time to visit is between March and April, and September to October. Temperatures rise in May. Rishikesh is mostly prevented from visitors during the monsoon months from July to August, as it receives heavy downpours. Rafting is also closed during monsoon. Winters I.e., from November to February, is frigid but naturally pleasant. So, if you are traveling in the monsoon then don't forget to bring woolens. Most people consider visiting Rishikeshfor months just after the monsoon, as the landscape is alive, soothing, and green.
The people who are interested in yoga will never miss the international yoga festival, held in Rishikesh in March each year. This is a week-long festival and is one of the biggest annual yoga gatherings in the world.
Rishikesh Camp Packages
If you consider staying in Rishikesh rafting camps, then many tourism companies offer the best Rishikesh camping packages with rafting. Choose the best company which gives you the best experience of enjoying this crazy sport I.e, river rafting in Rishikesh. Also, the cost of camping in Rishikesh is a considerable amount for trying this lifetime experience sport. There are types of camps namely
River Retreat: This allows you to stay beside a river and enjoy various water adventure activities. In meantime, you can spend time in the river and enjoy its flow and coldness.
Jungle Stay Camping: This campsite lies in the forest of Rishikesh and also beside the river which gives you good healing from the hectic life. The surroundings around us make you realize we are nothing but a small creature of nature and reaming is still vast than us.
River view luxury camp: These camps are located beside a river and are the perfect camp for enjoying nature. The river view makes you speechless to express its beauty.
Riverside Ganga: This camp provides you camp beside the holy river Ganga and gives the best relaxing time for visitors. The sounds of the river flow, the fresh air gives you satisfactory time to enjoy yourself.
Not only have these this place is best suited for adventurous people because many sports give you a lifetime experience. This place is home for adventures like Bungee jumping, cliffing, Rock climbing, Fox flying, Rappelling, Mountain biking, Giant swing, waterfall trekking, Valley crossing, kayaking.
So if you want to take some time for yourself and enjoy and explore yourself then you must have to travel to Rishikesh and try camping in Rishikesh as the cost of camping in Rishikesh is a very considerable amount. If you don't have enough time there are also one-day camping and Rishikesh rafting packages. So you can enjoy it even if have a single day.
Also read about:
Basic Household Cleaning Products You Should Never Mix
How On Demand Industry is Revolutionizing the Face of Business
Windows Calgary 4 Ways To Expose One Man Show Window Companies